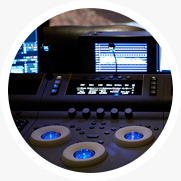 Welcome
Narduzzo Too is an independent grading and full restoration facility based at our state of the art suite in Pinewood Studios, Buckinghamshire.
About Us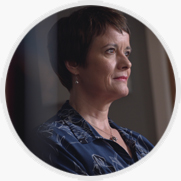 Grading
Producing fantastic looking work is our passion. Working alongside DoP's, Directors and Producers in person and remotely to anywhere in the world.
What We Use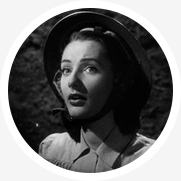 Restoration
We provide solutions for our clients in restoration and re-mastering whether required for archiving, Digital Cinema, HDTV or DVD / Blu Ray.
Read More
Remote Grading
We offer clients remote grading via live streaming to anywhere in the World. This solution allows Directors and DoPs remote and real-time color grading collaboration as if they are working in the same location.
Vince and Harry at Narduzzo Too are the perfect team. Completely committed to achieving the creative goals of the project yet with a superb understanding for production issues. There are no egos, only an enthusiasm and ingenuity which has never failed to exceed my expectations on every job we have done together

Nick Murphy, Director (The Last Kingdom, Prey)
Because we like to push the boundaries on Twirlywoos, it's great working with Harry because he absolutely get's what we're trying to achieve. It's always an enjoyable and collaborative process made easier because of the experience Narduzzo Too bring to the project, and the fact we can Grade directly from our Studio's in Stratford upon Avon using the Streambox link, saves us valuable time.

Nigel Harris, Head of Production, Ragdoll Prodcutions Limited
Narduzzo Too have been at the fore-front of remote grading using our Streambox technology which allows them to have a live grade session with clients anywhere in the world. The feedback has been fantastic, it just works..

' Aleksandra Klimkiewicz, Streambox
Having graded both seasons of the Last kingdom, Prey and The Secret with Vince at Narduzzo Too it was only a matter of time before I would work with Vince's Prodigy Mr Harry Conquest…I was very fortunate to shoot Mr Jason Flemyng's directorial debut - Eat Local…This was a low budget affair but needed to look different and cinematic and I have to say Harry did a cracking job! We used their new suite in Pinewood Studios and it is always a pleasure to work on the massive projected digital image that N Too facilitates. So a big thank you from me, Jason and the Investors!

Chas Bain DOP (The Last Kingdom, Prey. The Secret)
We've worked with Harry and Vince first on Gadget Man and now on three series of Travel Man, and what they have done has been terrific. They've worked with us to create a look for the show which feels real but aspirational at the same time. We shoot on Arri Amiras and Harry's work really helps us to make the most of these cameras and seamlessly mix rushes shot on them with footage from several other cameras.

Chris Richards, Producer/Director, North One TV (Travel Man, Gadget Man)
Vince's work was excellent, the films looked beautiful and Vince is very good at navigating between all voices involved. A complete professional.

Ella Kelly, Producer, Bentley Productions (Midsomer Murders)