A Spy Among Friends – Classic Quality Drama Graded Remotely
From Narduzzo Too Grade Suite 1 in South West France to a London Soho review location, this high end drama series directed by Nick Murphy, was graded remotely by Vince Narduzzo. This was no standard grade by any means and with the advancements of technology, Nick's visionary direction and Vince's lifetime experience and creativity as a colourist, a piece of magic has been created.
High speed connectivity making London and Charente Maritime temporary next door neighbours as Vince, Nick and Nanu Segal (DOP)  worked together to create the period feel needed for this  piece.
Narduzzo Too brings creatives together remotely, moving on from the need to be 'all in a room together'; more efficient, convenient and practical for all specialists with a crammed diary.
Working Side By Side 900km Apart
Nick Murphy and Vince Narduzzo had been discussing this project since before Covid. The main question being how to emulate an authentic 1960's feel for a series made now; the challenge being to recreate a 35mm finished look from digital footage. Having originally worked as a colorist in the film processing laboratories when starting out, Vince is very familiar with the way film handles and with this knowledge, a lifetime of experience as a colourist, alongside working with Dehancer in Resolve, he was able to replicate the grain, film breathe, gate weave and other analogue film properties that came with this traditional media.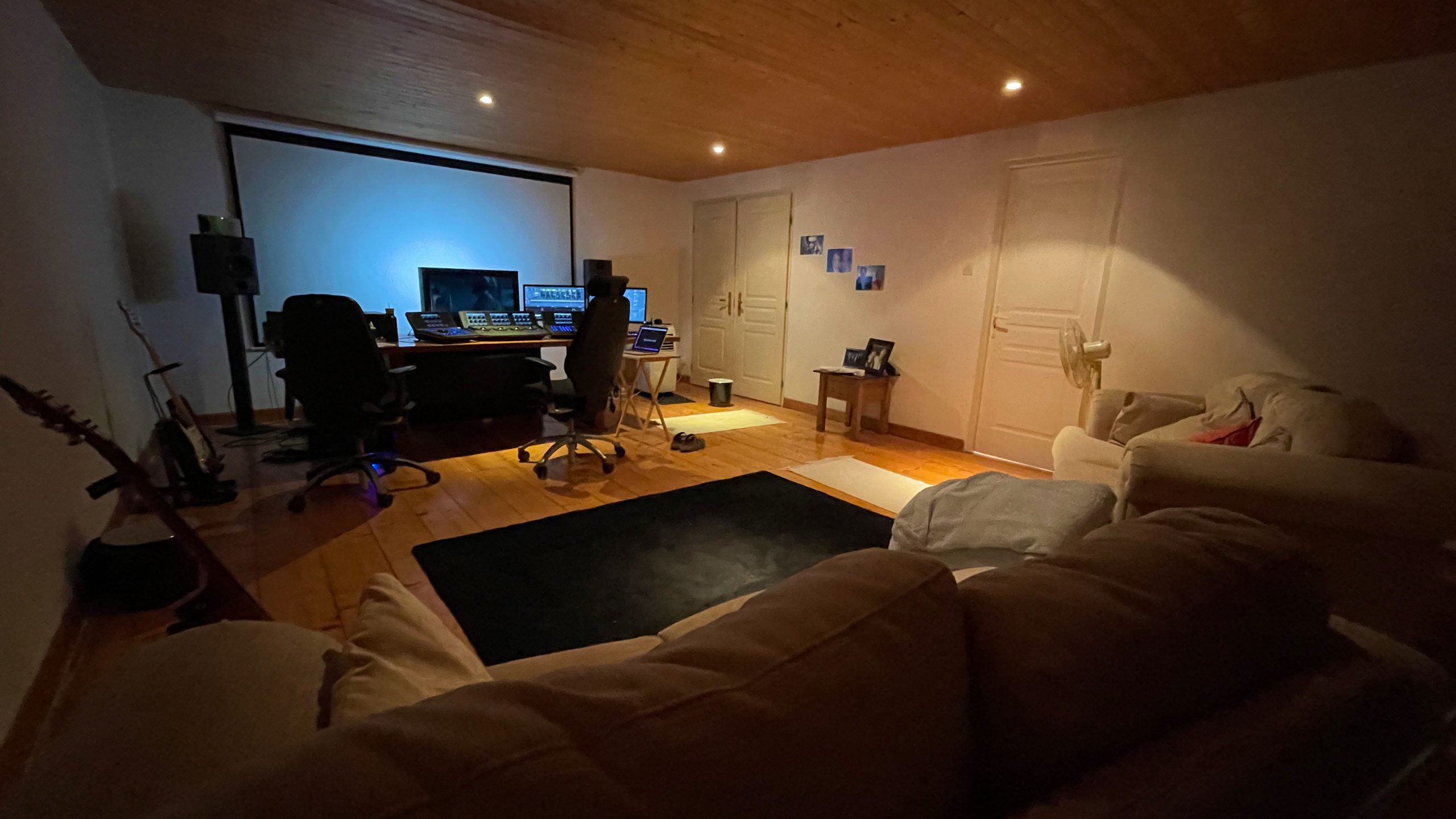 Creating a 60's 35mm Cinematic Effect Using Digital Footage
The grade was completed from our studio in the South-West of France with Nick and Nanu attending the grade remotely in Soho. Thanks to incredibly fast broadband found here, this is a seamless process connecting Directors, DOPS  with the grade process wherever they are based.
NICK MURPHY DIRECTOR: "I'm incredibly proud of the look of A Spy Among Friends. Any bold grading choice requires smart and sensitive execution and that's what Vince always delivers in spades. Thanks to his initial R&D, his vast experience and skill during the grade itself, we were able to accurately replicate the looks of several different film stocks across the series. This was vital to not only the authenticity of the 'world' but the clarity of the narrative as we jumped round in time and location. Vince Narduzzo remains the dog's bollocks."
Narduzzo Too is very proud to have been a part of this stunningly produced drama.
Narduzzo Too teams up with Music Composers to offer Original Music for TV and Film
It's no secret that Vince is passionate about music so it was a natural progression to move into that field collaborating with composers he's met over the years, so if you are looking for unique and captivating music compositions for your projects, look no further! Our collaboration with experienced composers means we can offer a wide range of musical styles and genres to suit your needs. Whether you're looking for a moving orchestral score, catchy pop tunes, or edgy electronic beats, we have you covered.
Contact us today to learn more about our services and how we can work with you to enhance and bring your project alive with our music.