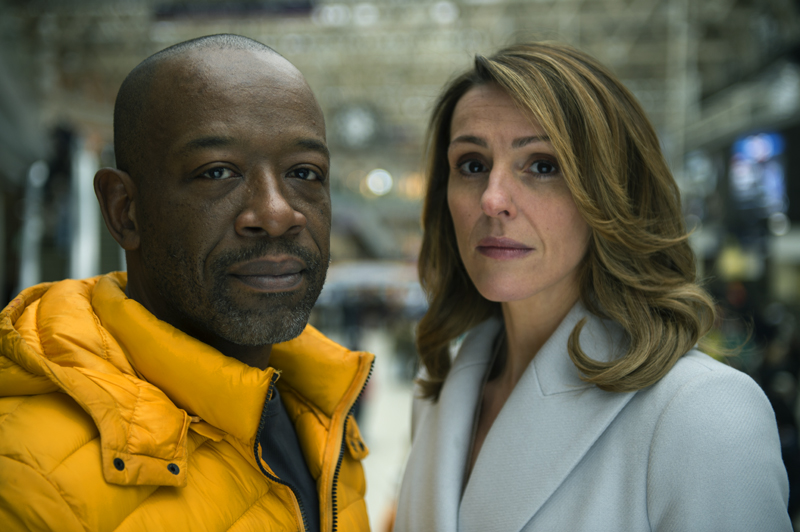 Narduzzo Too graded the new gripping drama series 'Save Me' now showing on Sky Atlantic.
Cast and Crew
Starring Lennie James and Suranne Jones, with Adrian Edmondson, Stephen Graham, Kerry Godliman and more.
Produced by Patrick Schweitzer, Director Nick Murphy, DOP Chas Bain and PPS Michelle Camp.
Plot
The unscrupulous Nelly Rowe (Lennie James) is accused of abducting his own daughter and goes on a tireless quest to find her, discovering more about himself and those around him than he could have ever imagined.
Save Me Graded in both SDR and HDR
This original 6-part series was shot 4k on the Arri Alexa and delivered in both HDR and SDR.  Working in collaboration with The Farm, who did the rest of the post production, Vince Narduzzo graded both formats using Nucoda Film-Master importing 16bit DPX files working in Aces colour space.
Director Nick Murphy on HDR and working with NarduzzoToo:
' The benefits of HDR for overall picture quality are astonishing but the pitfalls, especially having effectively to grade in two different colour spaces, are significant. ACES conversion worked well but this is cutting edge technology.
Vince (at Narduzzo Too) came up with brilliant work-arounds to exploit the new format but also avoid the tendency for HDR to look plastic and hyper-digital'.
You can catch the whole series on Sky Atlantic now.