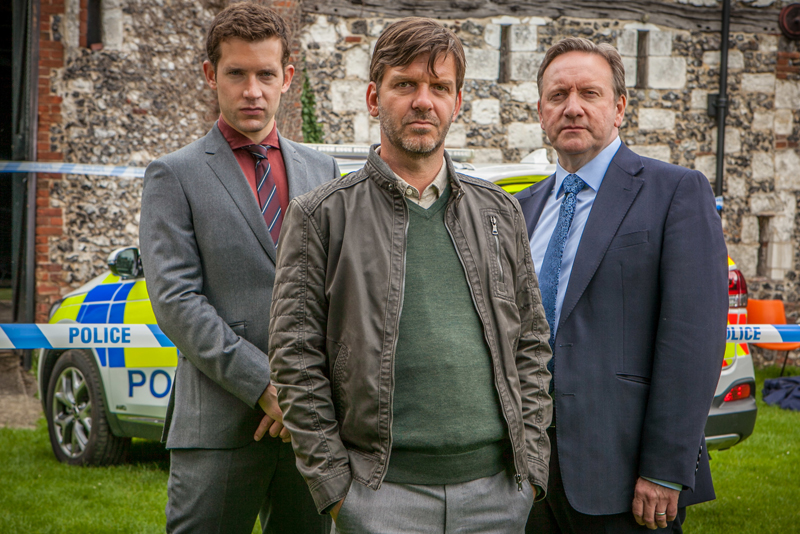 Narduzzo Too are working on the latest series of Midsomer Murders; the popular long running murder mystery series now in its 19th Series. This British television show features Detective Chief Inspector John Barnaby and his assistant Detective Sergeant Jamie Winter, who solve crimes that occur in the fictional, wealthy, isolated English county of Midsomer, a seemingly picturesque and peaceful place on the outside but, in reality, one packed with crime and eccentric characters.
Series 19 of Midsomer Murders is in Post Production with Narduzzo Too Colourists
The pilot of this series was first shown back in March 1997 and now, in its 20th year, has become a British institution with its depiction of beautiful and yet deadly picturesque English villages.
Production and Network
Produced by Bentley Productions and showing in the UK on ITV.